Thanks for rating this design!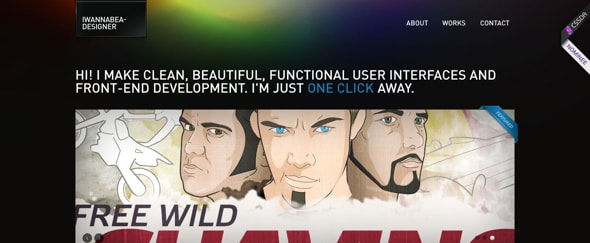 A striking site for a user interface and front-end developer. The large slider makes an immediate impact and immerses any visitors into the work of the designer.
I like the restrained use of text, such as the bullet point list, as it helps a visitor to grasp the point of the site quickly.