Thanks for rating this design!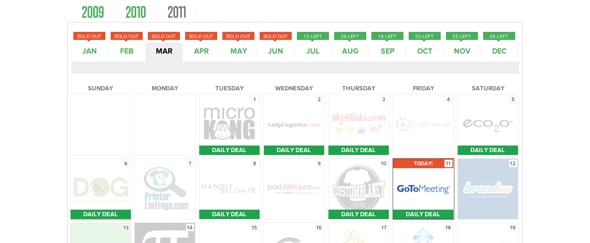 Besides from being a fascinating idea for a site in itself, iwearyourshirt also has an interesting calendar interface that allows you to see which shirts will be worn on which days.
I like that each day is greyed out until you scroll over it and how easy it is to see when there are days available for sale.