Thanks for rating this design!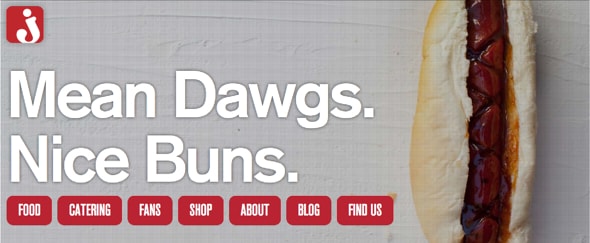 A brilliantly striking site that's sole purpose is to advertise and give visitors information on a particular brand of hotdogs.
I really like the full sized photographs and the impact the large white text makes. The logo also works to help the brand remain memorable.