Thanks for rating this design!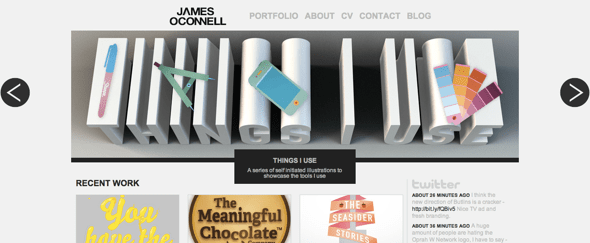 The personal portfolio of James O'Connell features a screen-wide slideshow that makes a great impact. As a designer it's vital to showcase your work and design philosophy to any prospective clients and this is achieved here using a gallery of James' recent work.
I like the subtlety of the dark grey text on the light grey background. It's not something that immediately makes sense, but that works perfectly to allow the colourful designs to grab your attention.