Thanks for rating this design!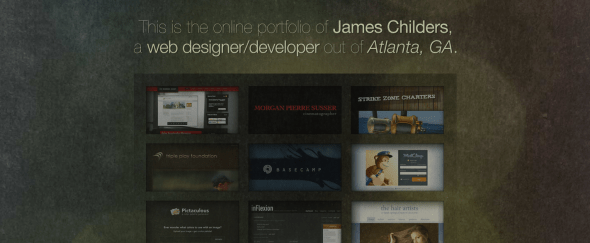 The online portfolio of designer James Childers.
This site features an strongly textured background and muted content and a perfect color scheme.
All of this lends to the faded look that the designer is going for. As you hover over the images, their opacity slowly transitions to 100%.