Thanks for rating this design!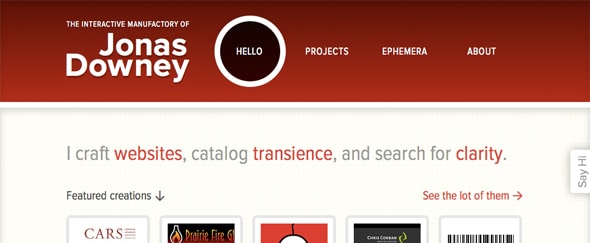 This site features a strong header with a simple navigation and big circle hover effects, subtle grid lines in the content area, and lots of thick lines and borders.
The design is clean, the layout is solid and the overall aesthetic is an interesting mix of fun and professional.