Thanks for rating this design!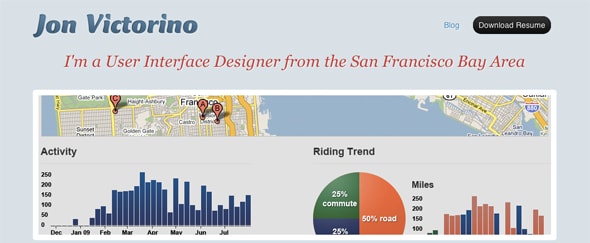 This single page portfolio does an excellent job of organizing important information into a visual hierarchy that would be effective for potential employers and clients.
The design is light and airy, with a nice CSS3 letterpress effect on the headline and a thick white border providing strong contrast between the photos and background.