Thanks for rating this design!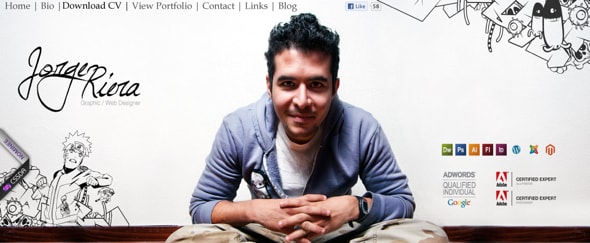 A fascinating site for a graphic/web designer. It manages to make you genuinely feel like he's sitting right in front of you.
I like the simplicity of the site although some of the sporadic aspects, the 'Like' box for example, can make it feel a little messy.