Thanks for rating this design!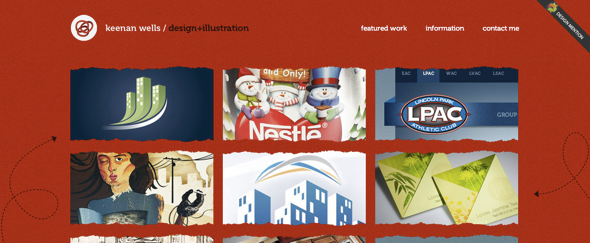 An excellent portfolio site that immediately draws you in! The use of a gallery as the central focus works and brings colour and life to the site.
I particularly like the little details that make all the difference. Details such as the arrows that guide you in and the ripped effect of the gallery items.