Thanks for rating this design!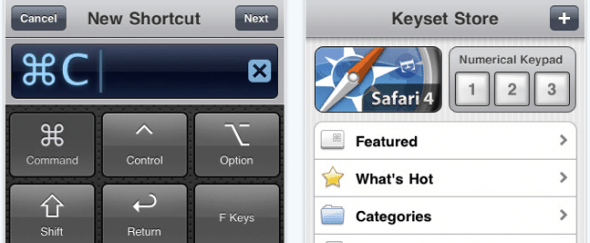 Keymote wirelessly controls practically anything on your Mac from your iPhone using shortcuts. Considering its powerful capabilities its interface is refreshingly simple!
It's good that Keymote keeps itself intuitive by retaining standard UI buttons such as the plus sign used for adding a new shortcut. However I do like the design of the large buttons that allow you to create shortcuts.