Thanks for rating this design!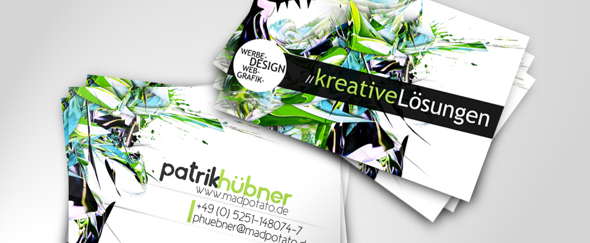 A concept for a set of collectible business cards that are suited to different types of client (clients who are interested in graphic design could be handed a more boldly designed card than those who are interested in corporate web-design).
I love the explosive design and the choice of white for the background, it really helps the text make an impact.