Thanks for rating this design!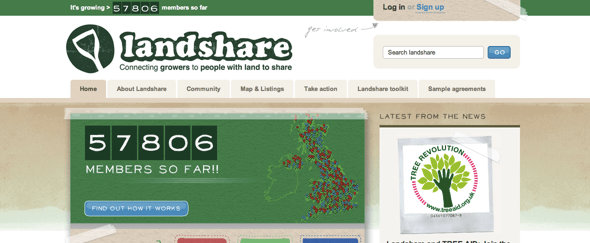 An inspirational site that aims to connect growers to people with land to share! The use of colour here is excellent and really draws your eye to where it needs to be. I love how within seconds you understand the Landshare concept without even trying - a great sign of clever web design!
I particularly like the Landshare logo and encouraging members ticker!