Thanks for rating this design!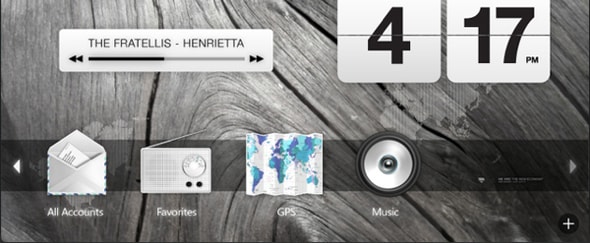 A fascinating design for an operating system that changes depending on your location. This is something that could potential work very effectively on a tablet, its interface shifting to be suitable for each particular place/situation.
I like the sleek and futuristic sheen that's been given to the interface.