Thanks for rating this design!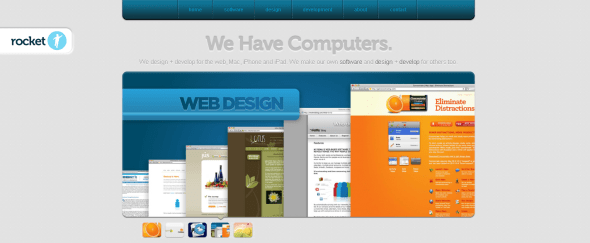 This design features a large slideshow as the primary visual. The bright colors stand out really well against the muted gray background.
Notice that the little text above the slideshow has a letterpress effect but still remains live. An excellent use of CSS to create traditional Photoshop text effects.