Thanks for rating this design!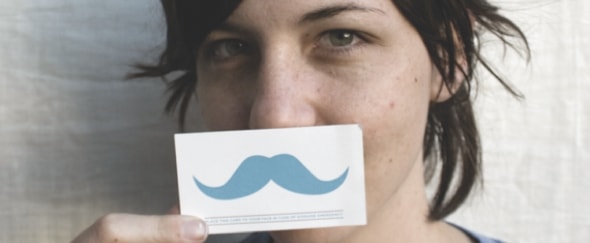 A simple but incredibly ingenious idea for a business card!
This one is great because it's actually super cheap. The card is one color, uses minimal ink and doesn't have to have any special materials, folds or cuts. I'll wager that most people won't be able to resist sneaking it up to their lip for a quick dose of mustache mischief!