Thanks for rating this design!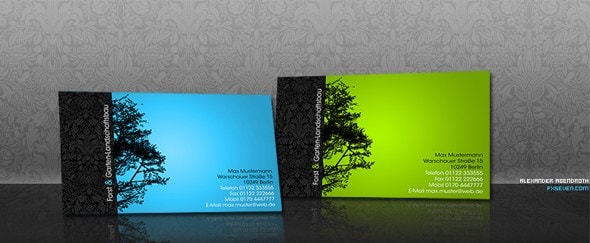 Bright business cards that make a great impact! The textured detail on the left of the cards is great while the luminous colours grab your attention.
The important information could be larger and more easily readable but the overall attention to detail more than makes up for this.