Thanks for rating this design!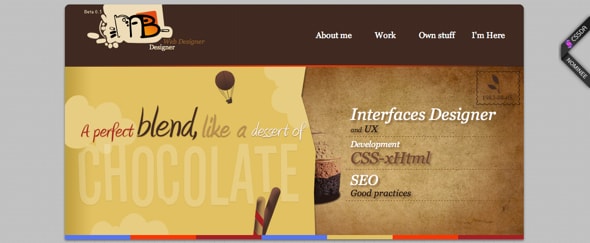 An immediately intriguing site for a graphic and web designer from Columbia. The colour palette works extremely effectively, I love the blend of neutrals and colours.
I particularly like the gallery here, it allows you to focus on one project at a time as you scroll across the page.