Thanks for rating this design!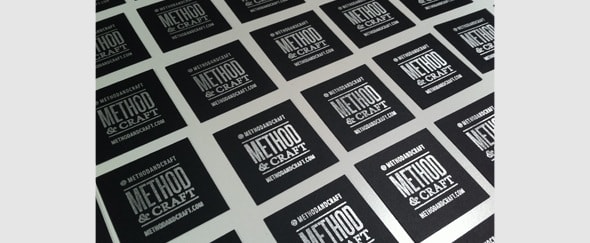 The care and attention that has gone into these hand printed cards is obvious, and the results are just great!
I like the use of square cards, while the silver printed ink is simply amazing. This card couldn't fail to make a good impression on any and all prospective clients.