Thanks for rating this design!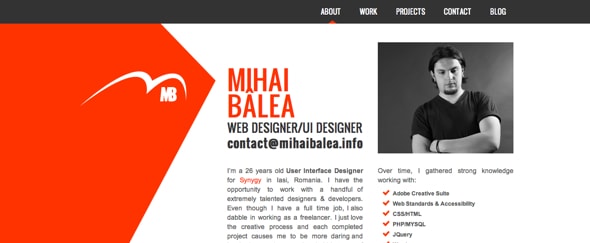 A simple but effective site for a designer that makes an impact with its colour palette and layout. I like the unique layout, having everything aligned right marks this site out.
I like the gallery of recent works and the subtle details, such as the moving arrow under the navigation bar.