Thanks for rating this design!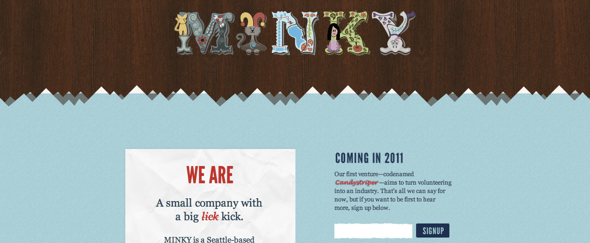 The first thing that hits you when this site appears is the header, it's fantastic! The kooky custom typeface and the wood effect works really well and instantly intrigues the visitor.
I also particularly like the border between the header and body of the site although the company's purpose could be made clearer...