Thanks for rating this design!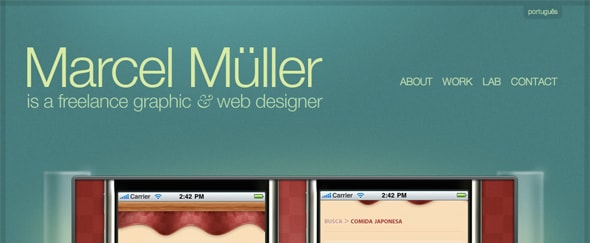 The graphic design portfolio of M. Muller.
I really like the simplicity of this site. It is essentially just a headline and a large slideshow. The animated beakers in the background are a really nice touch and there is a 3D effect that takes place when you move your mouse.