Thanks for rating this design!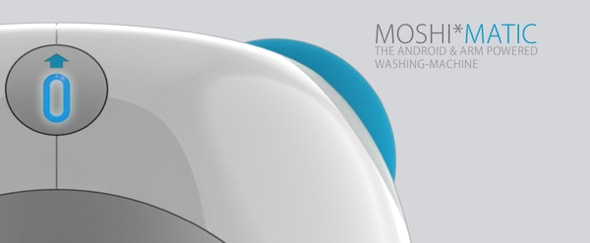 An absolutely fascinating design for a washing machine that's controlled by a computer running on Android. The overall design is incredibly futuristic and edgy, but I love it!
The use of coloured sections and detailing looks just great, while the Android panel and remote control concept is really interesting.