Thanks for rating this design!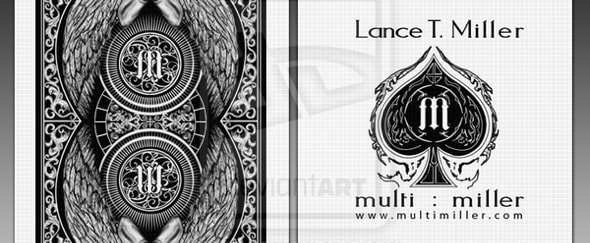 A great idea for a business card concept that use a real world object, in this case playing cards, to help the card make an impact.
The concept and strong use of contrast would really work well to grab the attention of any prospective clients.