Thanks for rating this design!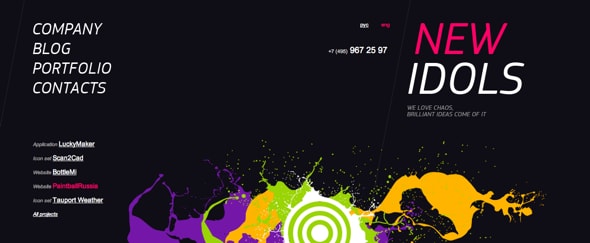 A striking site for an icon and user interface design agency. The use of a black background is effective here, colours like purple and bright pink helping to bring contrast to the site.
I like the social networking icons and the typeface used throughout the site.