Thanks for rating this design!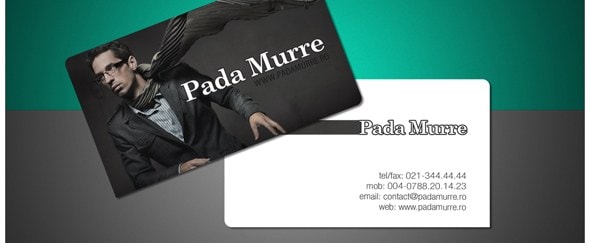 An example of effective use of a photograph in business card design. The framing of the photo is perfect for using in the background as are the dark colours - Pada Murre clearly stands out!
I particularly like the simple nature of the back of the card which allows easy access to the important information.