Thanks for rating this design!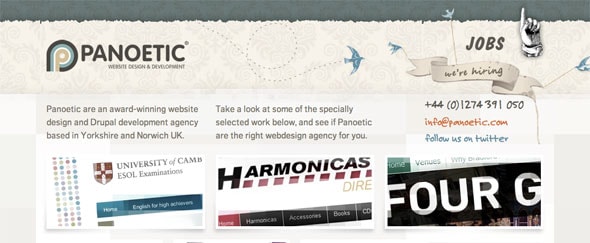 Panoetic uses a textured backgrounds and lots of random but interesting artwork scattered around the page to achieve and almost scrapbook-ish look.
The animating thumbnail hover effect is particularly fun to play with and kept me busy for a solid thirty seconds trying to activate all of them at once.