Thanks for rating this design!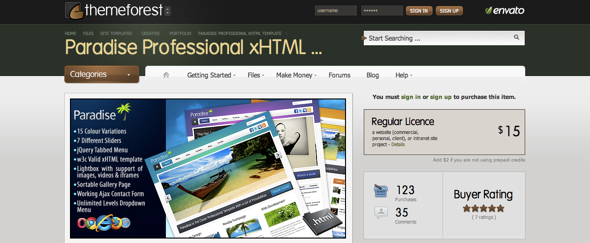 A themeforest page for a Paradise Proffesional xHTML Template. Themeforest is a good looking site and this particular entry effectively uses a single image to get across the vital stats of their template.
I like the custom design of the RSS, Twitter, and Facebook links.