Thanks for rating this design!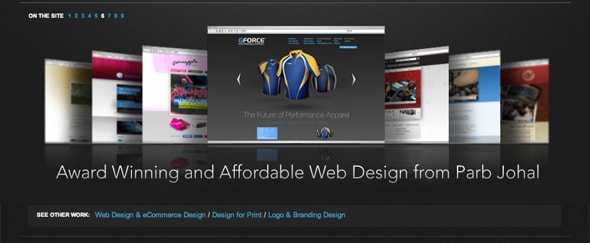 This site features a very classy dark theme with beautiful colors and a nice, large image slider of recent work.
I like that the images in the slideshow have actually been designed so that they give the illusion of changing the layout on the page. A great effect!