Thanks for rating this design!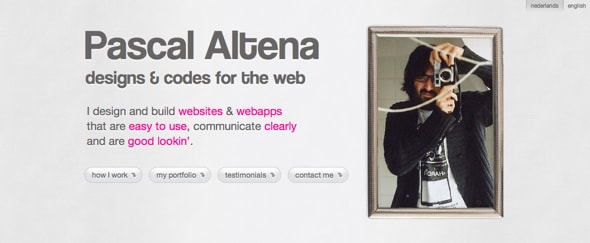 A simple but gorgeous site for a web designer. I like the use of pink as a highlight colour in the text, it really grabs your attention.
The intuitive layout is great, it leads you through all the important information to the gallery of recent work.