Thanks for rating this design!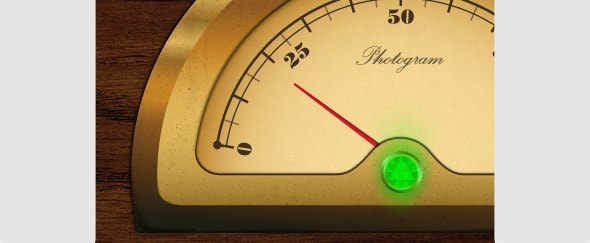 A simple UI element for an upcoming iOS app that has a great sense of character. I love the attention to detail and use of shading to mimic lighting.
I particularly like the retro feel of the gauge and the use of wood grain as the background.