Thanks for rating this design!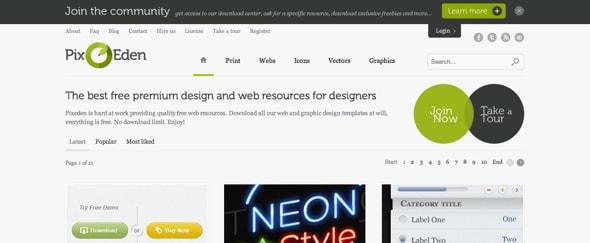 A simple but effective gallery site that showcases free premium design and web resources for designers.
I like the grid layout and space given to images of the designs, while the green and grey colour scheme works to complement the clean ethos of the site.