Thanks for rating this design!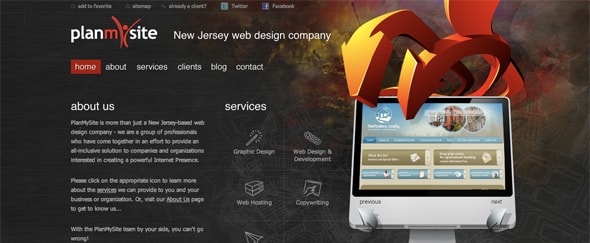 Plan my site is a New Jersey based web design firm.
The busy sketches on the dark background are a nice touch as are the giant 3D arrows. The latter of these really grabs your attention as soon as the page loads and makes for a nice focal point.