Thanks for rating this design!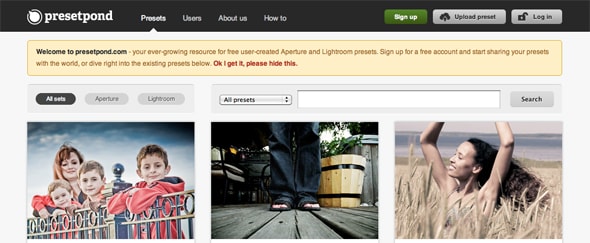 PresetPond is a cool new site for users to upload and share free Aperture and Lightroom presets.
The design is nice and clean and shows off the presets really well. Simply mouse over the image to see the original version and remove your mouse to see the edited version.