Thanks for rating this design!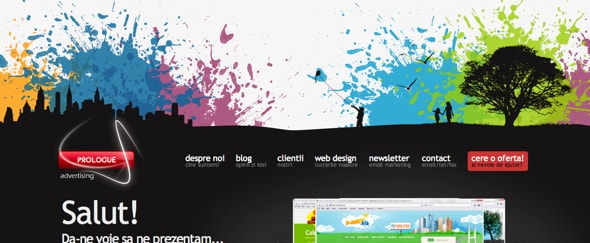 This particular site makes an immediate impact with its strong graphic approach. The paint splashes add interest and colour to what could otherwise be a functional and lifeless site.
The consistent graphic style works well, although some of the paint splashes are a little distracting.