Thanks for rating this design!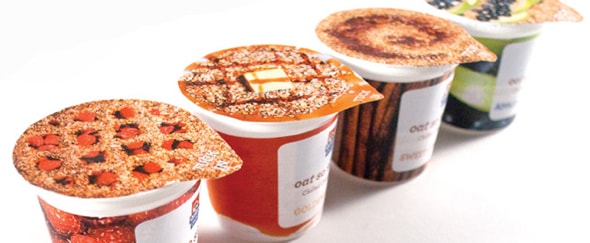 An intriguing piece of product branding that makes great use of the lids on these Quaker Oats pots. I love the fresh and delicious-looking designs that feature on the lids and the impact they make.
The use of colour is engaging and works well to complement the neutral colour of the oats.