Thanks for rating this design!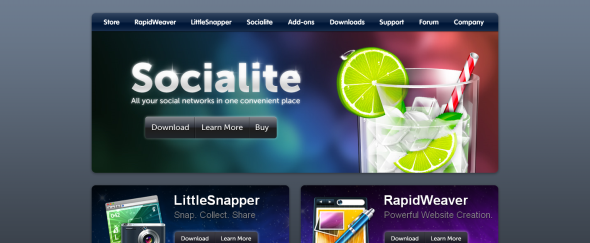 A popular Mac software developer, Realmac produce some gorgeous applications and have a website to match. Each app is given plenty of surrounding space, and navigation is very clear.
The design is made particularly special due to the application icons which are used to great effect. Be sure to dig past the homepage to see a far more immersive and visually rich design.