Thanks for rating this design!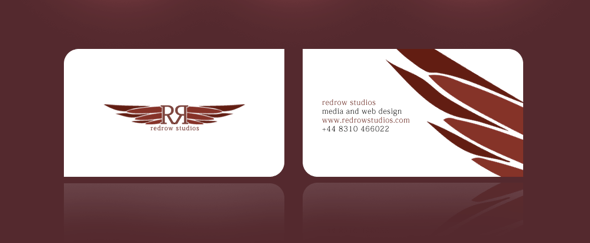 A simple, three colour business card design that makes a statement. The symmetry of the logo is excellent and works well within the minimalist design.
I particularly like the curvature of the corners and the continuity created by using a section of the logo as the detail on the back.