Thanks for rating this design!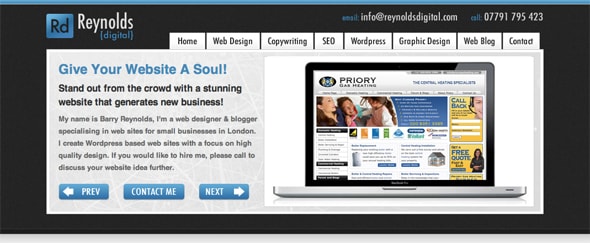 Overall a little busy but it but I like the overall concept and strong use of alignment.
The little 3D effects on the bottom portion of the page are a nice touch as well as the continua repetition of a single color on points of focus.