Thanks for rating this design!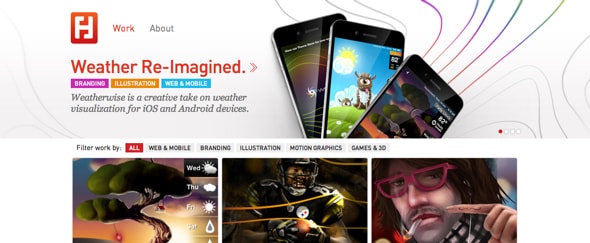 A brilliant portfolio for a multidisciplinary designer, I love the grid layout as exemplified here. The bold images of recent work that form the header make a strong impact.
I really like the use of colour throughout and the immersive way the gallery draws you in.