Thanks for rating this design!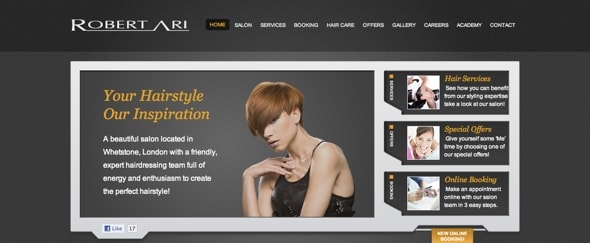 A clean and stylish site for a North London based hairdressers. I like the use of a monochrome scheme for the background, it really helps the photographs to make an impact.
I particularly like the intuitive design and how easy it is to grasp what the site is for.