Thanks for rating this design!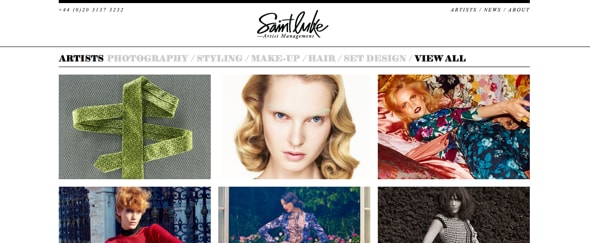 A strong example of a rigid grid layout that works perfectly as the landing page for an artist management agency.
I like the bold use of imagery and the strict use of black and white for the rest of the text and navigation, it gives extra weight to the photographs.