Thanks for rating this design!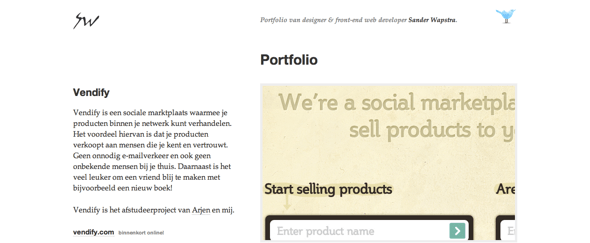 A relatively simple site that uses its typefaces and layout to draw you in. The designers initial in the to left is great but could be larger while there is a certain lack of colour.
I do really like the custom designed Twitter icon however.