Thanks for rating this design!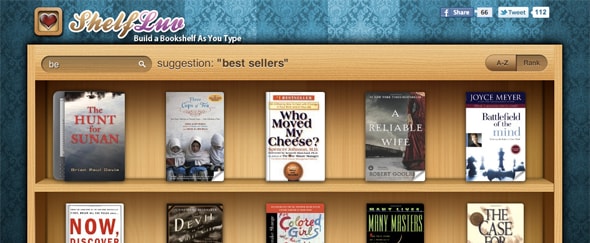 This site builds a selection of books for you instantly as you type in a query.
The design is very much like that of the Apple iBooks interface with a nice wooden bookshelf that displays cover art, often with a Kindle peeking out from behind the book.