Thanks for rating this design!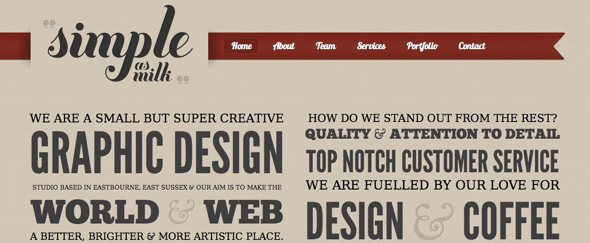 You have to love the awesome use of typeface here, it immediately grabs your attention and simply fascinates! The colour palette works extremely effectively while the whole site shows of the design philosophy of the company.
I particularly like the unobtrusive way the header follows you down the site!