Thanks for rating this design!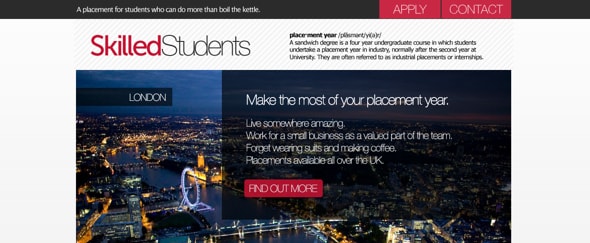 A clean and well designed layout for a site that aims to connect design students with useful placements. The use of clear text and blocks of colour helps to solidify the sensible nature of the site.
While it's not the pinnacle of design it's a great example of web design being suited to its need.