Thanks for rating this design!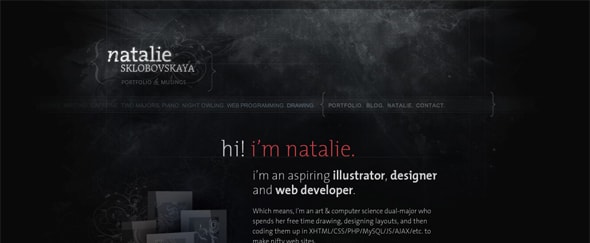 Natalie has created a simply beautiful site with excellent artwork and perfectly subtle animations.
The swirly artwork is great and the mixture of grunge textures is exactly what the page needed.
A great source of inspiration for anyone creating a sort of spooky feeling page.