Thanks for rating this design!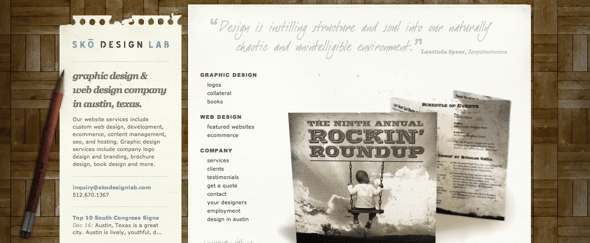 An excellent site for a web design company that adequately showcases its ability to create beautiful graphics and websites. The use of a portfolio slideshow is a common but effective tool for holding the visitors attention!
I love the portrayal of the simple company logo on a scrap of notepaper!