Thanks for rating this design!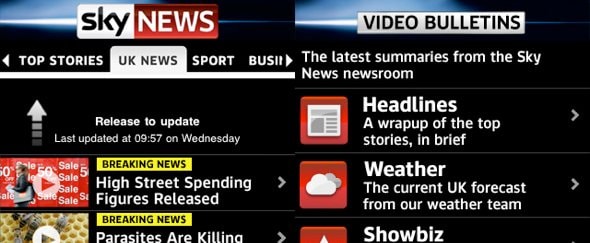 For their News App the people at Sky have delivered a super sleek interface that works beautifully on your iPhone. I really like the use of black in the background here, it gives the App a certain gravity!
It's vital that a news App be intuitive and easy to use and the Sky News App delivers this and then some!