Thanks for rating this design!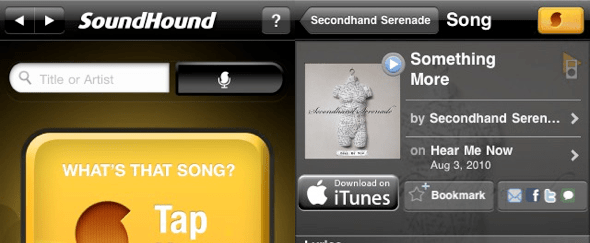 A great iPhone App for finding that tune in your head! The information page could be a little less cluttered, but it does work to give you all the details you could ever want!
I particularly like to bold icon design and massive \'What\'s that song?\' button.