Thanks for rating this design!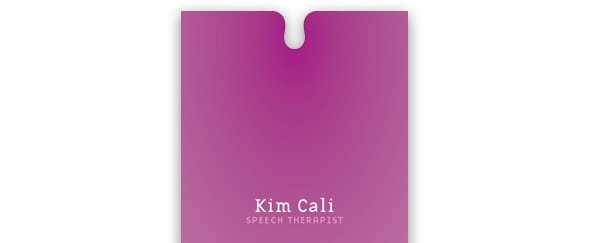 This one could read a better if the graphics were tweaked, but I love the idea.
The cut at the top of the card is in the shape of a uvula, that little thing at the back of your throat. Given that the card is for a speech therapist, it works.